[fullwidth background_color="" background_image="" background_parallax="none" enable_mobile="no" parallax_speed="0.3″ background_repeat="no-repeat" background_position="left top" video_url="" video_aspect_ratio="16:9″ video_webm="" video_mp4="" video_ogv="" video_preview_image="" overlay_color="" overlay_opacity="0.5″ video_mute="yes" video_loop="yes" fade="no" border_size="0px" border_color="" border_style="solid" padding_top="150px" padding_bottom="150px" padding_left="0px" padding_right="0px" hundred_percent="no" equal_height_columns="no" hide_on_mobile="no" menu_anchor="" class="" id=""][one_half last="no" spacing="yes" center_content="no" hide_on_mobile="no" background_color="" background_image="" background_repeat="no-repeat" background_position="left top" border_position="all" border_size="0px" border_color="" border_style="" padding="" margin_top="" margin_bottom="" animation_type="" animation_direction="" animation_speed="0.1″ class="" id=""][fusion_text]
WHAT WE OFFER
[/fusion_text][separator style_type="single" top_margin="0″ bottom_margin="35″ sep_color="#e2e3e8″ border_size="3px" icon="" icon_circle="" icon_circle_color="" width="170px" alignment="left" class="" id=""][fusion_text]
Real Estate Interests, LLC is cutting edge, full service commercial real estate advisory firm with international reach.  We provide advisory services to clients seeking robust analysis and effective risk mitigation.  REI dramatically simplifies real estate for our clients, enabling them to unlock hidden value by doing three things exceptionally well:
Managing Change
REI leads real estate activity related to client growth and rationalization.  We have executed more than 3 million sf (280,000 sqm) of acquisitions/ dispositions and another 3 million sf (280,000 sqm) of lease transactions.
Managing Assets
REI efficiently handles any aspect of real estate operations.  We service more than 17 million sf (1.6 million sqm) of commercial real estate for our clients.
Advising Decision Makers
REI lowers real estate risk and enhances real estate value. We developed a breakthrough real estate arbitrage opportunity for a US$90 million sales/ leaseback real estate portfolio.
[/fusion_text][/one_half][one_half last="yes" spacing="yes" center_content="no" hide_on_mobile="no" background_color="" background_image="" background_repeat="no-repeat" background_position="left top" border_position="all" border_size="0px" border_color="" border_style="" padding="" margin_top="" margin_bottom="" animation_type="" animation_direction="" animation_speed="0.1″ class="" id=""][imageframe lightbox="yes" lightbox_image="" style_type="none" hover_type="zoomin" bordercolor="" bordersize="0px" borderradius="0″ stylecolor="" align="none" link="" linktarget="_self" animation_type="fade" animation_direction="down" animation_speed="1″ hide_on_mobile="no" class="" id=""]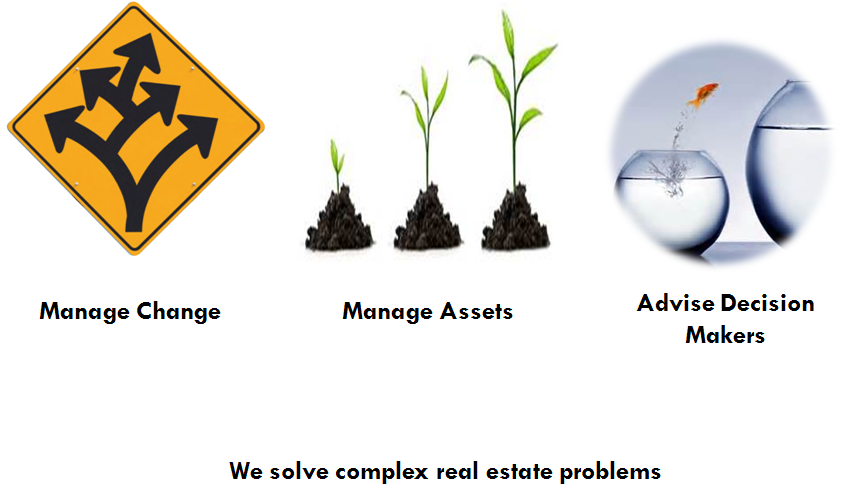 [/imageframe][/one_half][/fullwidth][fullwidth background_color="" background_image="http://re-interests.com/wp-content/uploads/2015/05/new-england.jpg" background_parallax="none" enable_mobile="no" parallax_speed="0.3″ background_repeat="no-repeat" background_position="left top" video_url="" video_aspect_ratio="16:9″ video_webm="" video_mp4="" video_ogv="" video_preview_image="" overlay_color="" overlay_opacity="0.5″ video_mute="yes" video_loop="yes" fade="no" border_size="0px" border_color="" border_style="solid" padding_top="130px" padding_bottom="120px" padding_left="0px" padding_right="0px" hundred_percent="no" equal_height_columns="no" hide_on_mobile="no" menu_anchor="" class="" id=""][one_half last="no" spacing="yes" center_content="no" hide_on_mobile="no" background_color="" background_image="" background_repeat="no-repeat" background_position="left top" border_position="all" border_size="0px" border_color="" border_style="solid" padding="" margin_top="" margin_bottom="" animation_type="0″ animation_direction="down" animation_speed="0.1″ class="" id=""][fusion_text]
MANGING CHANGE
[/fusion_text][separator style_type="none" top_margin="20″ bottom_margin="" sep_color="" border_size="" icon="" icon_circle="" icon_circle_color="" width="" alignment="" class="" id=""][button link="http://re-interests.com/manging-change/" color="default" size="xlarge" stretch="" type="" shape="" target="_self" title="" gradient_colors="|" gradient_hover_colors="|" accent_color="" accent_hover_color="" bevel_color="" border_width="1px" icon="" icon_position="left" icon_divider="no" modal="" animation_type="0″ animation_direction="left" animation_speed="1″ alignment="" class="" id=""]FIND OUT MORE[/button][/one_half][one_half last="yes" spacing="yes" center_content="no" hide_on_mobile="no" background_color="" background_image="" background_repeat="no-repeat" background_position="left top" border_position="all" border_size="0px" border_color="" border_style="" padding="" margin_top="" margin_bottom="" animation_type="" animation_direction="" animation_speed="0.1″ class="" id=""][/one_half][/fullwidth][fullwidth background_color="" background_image="http://re-interests.com/wp-content/uploads/2015/02/bg-contact.jpg" background_parallax="none" enable_mobile="no" parallax_speed="0.3″ background_repeat="no-repeat" background_position="left top" video_url="" video_aspect_ratio="16:9″ video_webm="" video_mp4="" video_ogv="" video_preview_image="" overlay_color="" overlay_opacity="0.5″ video_mute="yes" video_loop="yes" fade="no" border_size="0px" border_color="" border_style="solid" padding_top="130px" padding_bottom="120px" padding_left="0px" padding_right="0px" hundred_percent="no" equal_height_columns="no" hide_on_mobile="no" menu_anchor="" class="" id=""][one_half last="no" spacing="yes" center_content="no" hide_on_mobile="no" background_color="" background_image="" background_repeat="no-repeat" background_position="left top" border_position="all" border_size="0px" border_color="" border_style="" padding="" margin_top="" margin_bottom="" animation_type="" animation_direction="" animation_speed="0.1″ class="" id=""][fusion_text]
MANAGING ASSETS
[/fusion_text][separator style_type="none" top_margin="20″ bottom_margin="" sep_color="" border_size="" icon="" icon_circle="" icon_circle_color="" width="" alignment="" class="" id=""][button link="http://re-interests.com/managing-assets/" color="default" size="xlarge" stretch="" type="" shape="" target="_self" title="" gradient_colors="|" gradient_hover_colors="|" accent_color="" accent_hover_color="" bevel_color="" border_width="1px" icon="" icon_position="left" icon_divider="no" modal="" animation_type="0″ animation_direction="left" animation_speed="1″ alignment="" class="" id=""]FIND OUT MORE[/button][/one_half][one_half last="yes" spacing="yes" center_content="no" hide_on_mobile="no" background_color="" background_image="" background_repeat="no-repeat" background_position="left top" border_position="all" border_size="0px" border_color="" border_style="" padding="" margin_top="" margin_bottom="" animation_type="" animation_direction="" animation_speed="0.1″ class="" id=""][/one_half][/fullwidth][fullwidth background_color="" background_image="http://re-interests.com/wp-content/uploads/2015/02/shanghai-at-night-3.jpg" background_parallax="none" enable_mobile="no" parallax_speed="0.3″ background_repeat="no-repeat" background_position="left top" video_url="" video_aspect_ratio="16:9″ video_webm="" video_mp4="" video_ogv="" video_preview_image="" overlay_color="" overlay_opacity="0.5″ video_mute="yes" video_loop="yes" fade="no" border_size="0px" border_color="" border_style="solid" padding_top="130px" padding_bottom="120px" padding_left="0px" padding_right="0px" hundred_percent="no" equal_height_columns="no" hide_on_mobile="no" menu_anchor="" class="" id=""][one_half last="no" spacing="yes" center_content="no" hide_on_mobile="no" background_color="" background_image="" background_repeat="no-repeat" background_position="left top" border_position="all" border_size="0px" border_color="" border_style="" padding="" margin_top="" margin_bottom="" animation_type="" animation_direction="" animation_speed="0.1″ class="" id=""][fusion_text]
ADVISING DECISION MAKERS
[/fusion_text][separator style_type="none" top_margin="20″ bottom_margin="" sep_color="" border_size="" icon="" icon_circle="" icon_circle_color="" width="" alignment="" class="" id=""][button link="http://re-interests.com/advising-decision-makers/" color="default" size="xlarge" stretch="" type="" shape="" target="_self" title="" gradient_colors="|" gradient_hover_colors="|" accent_color="" accent_hover_color="" bevel_color="" border_width="1px" icon="" icon_position="left" icon_divider="no" modal="" animation_type="0″ animation_direction="left" animation_speed="1″ alignment="" class="" id=""]FIND OUT MORE[/button][/one_half][one_half last="yes" spacing="yes" center_content="no" hide_on_mobile="no" background_color="" background_image="" background_repeat="no-repeat" background_position="left top" border_position="all" border_size="0px" border_color="" border_style="" padding="" margin_top="" margin_bottom="" animation_type="" animation_direction="" animation_speed="0.1″ class="" id=""][/one_half][/fullwidth]