Location and a sense of place are important. Where a person comes from and where they are going matters—whether it is a neighborhood in Detroit or the suburbs of Johannesburg. Buildings, streets, bridges and cities are inseparably entwined with the people and industries that form a region's cultural identity. As buildings go up and old houses come down, landscapes change and perceptions—along with demographics, populations, and commercial and community needs—fluctuate. That's why those who understand the salient trends and subtle undercurrents attached to environments have a big impact on real estate transactions.
Driven by big ideas, big challenges and big solutions, Real Estate Interests, LLC is a nimble yet high-powered company designed to help clients understand and manage their real estate assets, investments and opportunities. Recognizing the fluid nature of places and investments, the firm's entrepreneurial team is able to move quickly to manage the most complex real estate deals—and guide big decision makers through comple projects and high-stakes investments.
It's the knowledge that a small act can have a giant impact—and that creative solutions have the power to change the course of companies, communities and lives.
Whether advising a key executive of the People's Bank of China on real estate investment trusts (REITs) or executing a US$ 90  million sales leaseback transaction for one of the word's largest financial services companies, REI has consistently demonstrated its unmatched expertise.
Meet out Managing Principals and Co-Founders: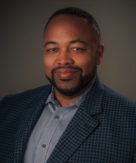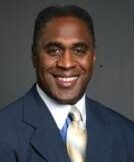 REI's management team has been regularly recognized for its excellence by clients and industry peers
12 Time multiple year Energy Star Recipient

6 Time BOMA The Office Building of the Year (TOBY) Award Winner

Winner of the first BOMA 360 Designation in Detroit, MI

15 Time Winner of the CEL Platinum "A List" Award for Service Excellence

42 Time Winner of the CEL "A List" Award for Service Excellence

Winner of the BOMA Engineer of the Year Award.